Pender Island Arts Newsletter June 2016
Theresa Carle-Sanders to Release "Outlander Kitchen" cookbook
Outlander Kitchen, by Theresa Carle-Sanders

I first dreamed of making fictional food while on a walk with in the woods with our dog. He and I were about halfway up the Capstan Road trail on North Pender when a plate of rolls stuffed with pigeon and truffles from Voyager, by Diana Gabaldon, popped into my head. By the time I got home, I had my first version of the recipe committed to memory. That very afternoon, I sent a request to Diana's Canadian publicist to publish an excerpt from Voyager along with the recipe on my food blog, Island Vittles.
Diana's personal, very generous, response the next day was the birth of Outlander Kitchen. That was December, 2010, and from that lightning-fast start, I have pursued my Outlandish dream of a cookbook for over five years, along a sometime tortuously slow path that has tested everything from my research and cooking skills to my perseverance, social media sanity, and entrepreneurial instincts.
Diana Gabaldon's best-selling Outlander series is the story of Claire Randall Fraser, a WWII nurse who, while on vacation with her husband in the Scottish Highlands, is thrown back in time to the 18th Century, where she meets with much adventure and our hero, James Fraser. It is a good old ripping, genre-crossing, yarn full of adventure, romance, war, mystery, and science fiction. The series currently comprises 8 tomes, with over 30 million copies sold.
Outlander's expansive world visits several countries and makes multiple journeys back and forth across time – making it a treasure trove for a creative-minded chef. The books are packed with food, sometimes described in great detail, sometimes vaguely mentioned in passing. After my initial success with the Pigeon Rolls with Truffles, and then a second recipe for Bridies (Scottish meat pies), I began a second food blog, Outlander Kitchen, in late 2011. OK features historical recipes, modern adaptations (the pigeon and truffle rolls substitute chicken and morel mushrooms), and character-inspired dishes, such as Stephen Bonnet's Salted Chocolate Pretzel Balls.
Along with hard work and single-minded determination, any dream like mine usually needs a little luck to push it over into the realms of success. My bit came when Outlander was adapted to a TV series by Sony in 2014. Now in its second critically acclaimed season, Outlander the TV series has attracted millions more fans – a base now large enough to interest a major book publisher like the Penguin/Random House Group in New York.
Along the way, I have been swept up on a wild ride by the power of this fandom. I've travelled to Outlander events, called Gatherings, from Niagara Falls to North Carolina. I've met dozens of fans in person, taught cooking classes in primitive kitchens, and developed real, lasting online friendships with Outlanders located all over the world, from New Orleans, to Argentina, to Japan.
Due to be released on June 14 of this year, Outlander Kitchen: The Official Outlander Companion Cookbook contains over one hundred recipes. Half are the best of the blog, such as Cinnamon Scones and Jennys Hare Pie, and the other half are new, never before published recipes, like Drunken Mock Turtle Soup and Buttermilk Lamb Chops with Rosewater Mint Sauce. It is already number one bestseller on Amazon.com, thanks to pre-orders from a legion of loyal fans, and is currently being translated in Polish! We also hope to add German, Spanish and French language additions in the months following publication.
Please join me at Talisman Books here on Pender for a fun afternoon of book signing and more on Saturday, July 23. We'll have some food, a giveaway or two, and maybe even a few freebies signed by both Diana Gabaldon and myself. I am thrilled to be able to support my local bookstore, and can't wait to celebrate with my island family!
--
Theresa Carle-Sanders left someone else's middle-management career behind to pursue her lifelong passion for food. A trained chef, she is the recipe developer, cook and photographer behind OutlanderKitchen.com and IslandVittles.com, and author of Outlander Kitchen: The Official Outlander Companion Cookbook. Theresa lives on Pender Island, a small rock in the Salish Sea between Vancouver and Victoria with her husband Howard and their dog Koda.
Click the image to see tastes of this delicacy of a cook book!
Festival Active Pass – April 22-24, Galiano Island
Another Successful Festival, by Debbie Katz
The second annual Festival Active Pass took place on Galiano Island on Earth Day weekend (April 22- 24), and what a weekend it was! Participants enjoyed guided walks, garden tours, boat and kayak tours, presentations, workshops, and a mini-film festival, plus a Concert, a special Whale Song Luncheon, the fabulous Festival Banquet, a Community Dance, and a Locavore Brunch. There were informative talks in the Library meeting room presented by Galiano and off-island guest speakers. There were guided walks throughout the island, garden tours to a dozen island gardens, boat tours, drawing, sketching, photography, dance, and singing workshops, plus films from GIFTS and AMES. A wonderful art show of large format works by 30 Gulf Islands artists occupied the school gym, and Galiano artists also had a show in the Library. There was an arts and crafts market with multiple vendors set up throughout the Festival at Festival Central (Galiano Lions Hall). There was live music at the market each day, presented by talented musicians from Galiano and the other islands, plus a community dance with three bands and dancers on Saturday night. Many Galiano islanders enjoyed the Festival, and there were also lots of off-islanders who came to see what the Festival was all about. None of this could have happened without the dozen Galiano organizations who signed on as Festival Partners, and the financial support provided by Festival Sponsors and Festival Friends. The success of the Festival was due to the dedicated work of many volunteers, from the eighteen members of the organizing committee, to the people who volunteered during the event itself, setting up and later closing down Festival Central, staffing the registration and information desks, leading tours, hosting presentations, driving festival attendees to their events, and working as volunteers at all of the venues.
The Southern Gulf Islands Arts Council was well represented at both the Large Format Art Show and the Small Show held in the School Gym and the Library. Over the three days of the Festival well over 250 people came to view the artwork. Seven Pender Island artists chose to show their Large Format artwork; Malcolm Armstrong, Ghenia Bogun, Debbie Katz, Emma McLay, Dorset Norwich-Young, Eve Pollard, and Lillian Tetreau. The Opening Reception on Friday evening was well attended, a lively buzz filled the School Gym as Galiano and off-Island art folks enjoyed good company and great art. All of the Large Format works were LARGE, a minimum of 2x3 feet and many were larger than that.
Next year the Festival will go back to Mayne Island for its third year, and based on the success of this year's Festival on Galiano, it will be a weekend to look forward to!
Festival Active Pass celebrated on Galiano Island and Mayne Island, promotes and celebrates the natural beauty & wildlife of the Salish Sea, the communities within it, and the art it inspires.
Check it out at
Pender Arts Feature: Thuja Wood Art
Thuja Wood Art- Functional Art for the Home and Garden
Thuja Wood Art is a family business based on Pender Island, BC (Canada) focused on sustainable artistic woodworking using reclaimed, recycled, and sustainably harvested old growth red cedar.
After studying visual arts and enjoying many years traveling the world, owner Colin Hamilton was inspired to establish a creative outlet which would have a low environmental impact and allow his growing family to live in a small rural community. Settling on the west coast of Canada where he grew up, Colin began learning the skill of hand splitting red cedar, collecting pieces of old growth logs which he found on the numerous beaches of the islands. After 15 years, Colin has expanded his skill set through a self- taught journey, meeting the diverse requests of clients as well as exploring a free form sculptural element that provides opportunities for his personal expression. Time spent in his youth drawing, painting, and practicing calligraphy has transferred gracefully into the many designs he carves and paints for business and address signs. Throughout the years, Colin's observations and experience with the qualities of red cedar have given him an intuitive
sense for construction, as well as the ability to further reveal the beauty of colour and form inherent in the pieces he collects.
The wood of western red cedar is naturally rot resistant, strong, lightweight, straight-grained, and is easy to split and
carve. Coastal First Nations' used red cedars' diversity as part of their everyday life, as the cedar tree was a prominently sacred tree to their culture. The astounding variety of objects that can be created from a single tree is a testament to a profound cultural interrelationship between humans and plants. Old growth red cedar boards were often carefully split off the standing tree, using wedges, sledgehammers, adzes, and hand mauls, leaving the tree unharmed and able to continue it's life for generations to come.
The advantages of splitting wood along its grain rather than sawing it, is that the wood is much stronger because the cell
structure of the wood remains intact. In many European cultures, splitting oak was historically used for many purposes,
like building ships and traditional skis. A defining feature of shakes, which are like shingles, are that they are split rather
than sawn. When European settlers moved to the West Coast, they split red cedar for fencing, gates, shakes, housing, and more. Grapestake fencing and split rail fences from the early 1900's can still be found on old farmsteads today, and of course, cedar totem poles and longhouses from Indigenous cultures long before them are preserved in places which have been undisturbed.
The fibres of red cedar contain natural compounds that act as preservatives, making the wood extremely long lasting. These compounds provide natural resistance to moisture, insects and decay. Classified as a durable wood by building
codes across N. America, it is the only wood permitted to use for exterior applications without preservative treatments.
Cedar shrinks and swells minimally with changes in moisture, giving it superior resistance to warping, cupping, and twisting. Colin salvages and reclaims only the best quality clear, tight grain old growth red cedar from beaches. And how can
you tell which driftwood is cedar? Follow your nose. Red cedar has a wonderful and distinct smell… and so the cedar begins a new journey on the path from driftwood to functional art. Reclaimed wood typically comes from old-growth timber that was harvested from trees bigger and older than most wood currently being harvested today. As a result, this wood possesses superior characteristics to new-growth lumber.
Working the cedar with wedges and a sledge hammer, it first must be split into manageable bolts, which can be transported back to Colin's workshop. Using mostly hand tools, such as a froe, mallet, and chisels to work the wood, the
pieces are further rendered according to a variety of projects. From fencing to tables, and arbours to sculpture, the diversity of form that red cedar can hold allows Colin to create designs based on simplicity and function, highlighting the beauty of the wood's natural colour and curve. Coupling the west coast red cedar with traditional mortise and tenon joinery give his creations an old world contemporary feel. With inspiration that comes from the trees and their place in nature, the artifacts he creates fit natural l y into their environment- growing as a tree would, from the ground up, well balanced and centered in strength and beauty.
Partnering with local businesses has helped to create a network of trades people for a variety of creative custom projects, such as stained glass panels mounted in gates by artist Tracy Calvert. Copper and steel additions in gates and panels have been crafted by local metal smith George Hudson, and custom stainless steel latches and hardware are made by Callum
McKay of Stainless By Design. Colin has also partnered with Vittrium, a Victoria company making counter tops from
recycled glass, a beautiful and durable product that makes great table tops for Colin's cedar tables. Collaborative sculptural pieces include metal lace artist Lenka Suchanek in Vancouver, creating lace images within cedar frames.
Colin's personal commitment to sustainability includes many courses he has taken in renewable energy through Solar Energy International, including solar, wind, and microhydro systems. He designed and built a straw bale, timber frame
home with his family, using earthen plasters, local straw bales, reclaimed timbers, mortise and tenon joinery, and incorporating a living roof. Recently, Colin built a cob woodworking shop on his property, providing a beautiful and healthy
space for storing wood and constructing his work. Colin runs both his family vehicle and work truck on bio-diesel and straight vegetable oil in an effort to reduce emissions, and utilize
waste vegetable oil by recycling it into fuel. This commitment has intentionally become a part of what makes Thuja Wood Art's services unique and desirable.
Visit the website: thujawoodart.com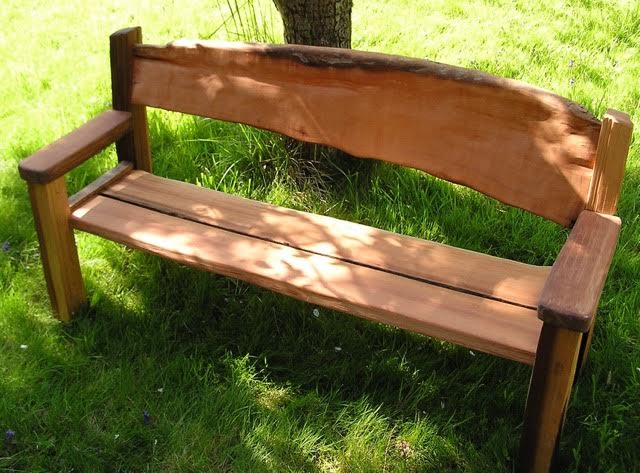 New and familiar faces on the board for the Southern Gulf Island Arts Council
New Energies and Dreams
The Southern Gulf Islands Arts Council held its AGM on March 12 on Mayne Island. Pender Directors Wendy Gardner and Emma McLay were in attendance representing our islands. The regional board positions were assigned, Tina Farmilo, from Mayne Island continues as Chair, and her fellow Mayne Islander Kriss Boggild joins her as Vice Chair. Arnie Bell, from Galiano, has taken on the duty of the Secretary, and our own Wendy Gardner has taken on the task of treasurer after longtime Galiano Director and Treasurer (25 years!) Keith Holmes stepped down for some well deserved rest. Donna-Fay Digance continues as Saturna Director. Emma McLay and Leon Wiley both from Pender, continue on as Directors.
Among the primary business, the participating islands agreed to take certain measures to expand the funding the SGIAC can apply for, to better serve our islands and our members. The islands also agreed on a meeting structure for the regional board for the whole year as well as working towards web based solutions for when meeting in person is impossible. The board is working towards addressing the challenges of a regional organization among individual islands.
The SGIAC is working towards serving a broad range of arts, and bringing our unique creative communities from each of the islands together. The SGIAC is involved in Festival Active Pass, and several Pender artists are participating in exhibits on Galiano for the festival. Discussions are happening around organizing a celebration for the imminent completion of a Saturna cultural centre, for which the SGIAC provided a portion of the building costs.
The Penders board is eager to hear your opinions on how we can serve our members and community better! Come to a meeting and share your ideas!
Happy Creations,
Emma McLay
Check out the new website at sgiac.org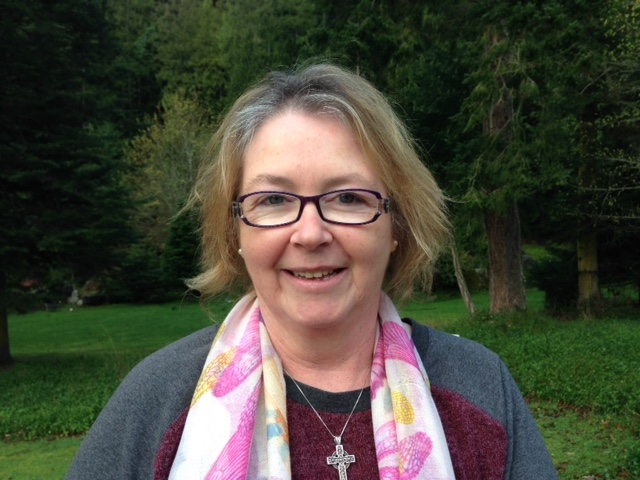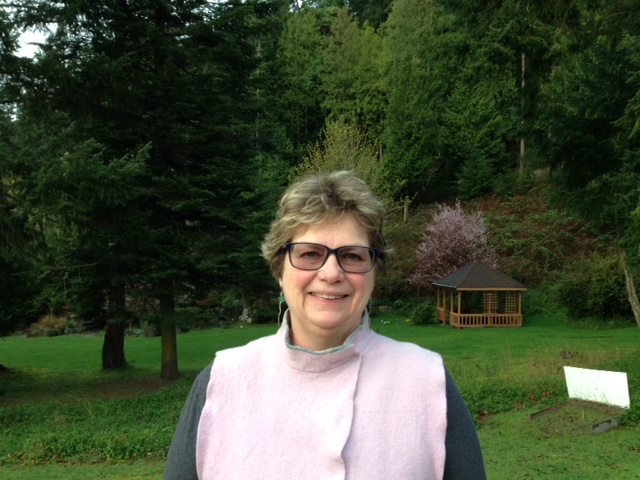 Upcoming Events at Talisman Books and Gallery
June 4: Book Launch -- Local photographer Diane MacDonald will be here to celebrate the release of her second solo book of photography, Edges + Echoes.
June 25: Art Show -- Sandie Pugh & Jane Hammond; show runs until July 7
June 30: Book talk and slide show presentation: "Inside: One Woman's Journey Through the Inside Passage", 5:30pm
more info at talismanbooks.ca